Dec-19-2012 By Barbara Zak
UPDATE: Yesterday, was our launch day on Amazon.com for this book, and here are the results in a 24 hour period.
"Co-author in THE GRATITUDE BOOK PROJECT:CELEBRATING 365 DAYS OF GRATITUDE, a #1 "Hot New Release" on Amazon.com."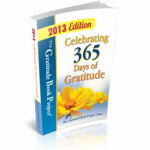 Blessings of an Attitude of Gratitude
Spread an attitude of gratitude this Holiday Season. THE GRATITUDE BOOK PROJECT 2013 Edition, is here in time for holiday gift-giving! (And, guess what… I'm in it!)
When I was first invited to participate in The Gratitude Book Project: Celebrating 365 Days of Gratitude 2013 Edition, I knew it was something I had to do.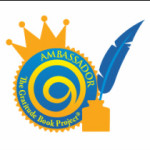 It's so easy to get caught up in everyday life.  Sometimes, even just the little things are easily taken for granted. This book project, was the perfect way to let those I love and care about, know what they mean to me. It was a special way for me to show my appreciation. What we say, can often be forgotten in an instant, but the words we write down on paper can live on forever!
You can also help us make this book an Amazon.com best seller
If there is someone on your list who is hard to buy for, or you just don't know what to get for them, this book is your answer.  The Gratitude Book Project 2013 Edition, is the perfect gift.  Each entry is like a "thought of the day" about gratitude. It is a collaborative book sold on Amazon.com and featuring over 300 authors answering the question "What are you grateful for?" in 200 words or less.
The Gratitude Book Project: Celebrating 365 Days of Gratitude 2013 Edition,is a perfect gift.  You can still get it in time for the Holiday at Amazon.com.  You will find it to be an inspirational and "timely" book.  Given the tragedy in Newtown, CT. last Friday, this book will have just the right passage to help lift spirits. It is that inspirational pick-me-up to help us all to be grateful for the here and NOW, while helping us to remember to live in the moment!
In keeping with the spirit of the project, proceeds from national book sales at Amazon.com will be split among these three charitable and deserving organizations:
• ASPCA for the prevention of animal abuse
• Feed America
• Women for Women International
Remember the more Amazon.com buyers we have, the more these organizations will benefit! Get your copy today!