Mar-17-2012 By Barbara Zak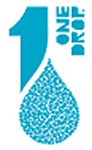 World Water Day is March 22
Water is our most valuable and precious resource, and yet it is often the least  talked about.  That is why ONE DROP, is making every effort to significantly mark World Water Day (WWD) on March 22.  Their mission is to make safe water accessible for all a reality, today and tomorrow. " We must find global solutions, while taking concrete action where there are needs. That is why we're striving to implement innovative and creative projects that produce lasting results throughout the world," states Lili-Anna Pereša, Executive Director of ONE DROP.
Below, is a press release about activities that you can participate in to support World Water Day 2012.
ONE DROP Commemorates World Water Day
MONTREAL, QUEBEC–(Marketwire – March 15, 2012) – Whether by raising public awareness, field work, or active involvement in discussions regarding important water-related issues, ONE DROP will deploy a multitude of diverse initiatives throughout the world, for this World Water Day 2012.
Since 1992, the United Nations has encouraged people to celebrate water on March 22, of every year. Since its very beginning, ONE DROP—an initiative of Guy Laliberté, founder of Cirque du Soleil®—has commemorated this special and important day by a plethora of activities at various levels and across different territories, around the world.
"There's water on our plates!"
The initiative "There's water on our plates!" falls under the theme of the WWD 2012: Water and Food Safety. This awareness campaign consists of a series of tools, primarily geared toward social media, in order to make people aware of the consequences of their food choices on water resources and to encourage them to adopt eco-friendly food behavi0rs.
World Water Day and the World Water Forum
ONE DROP will participate in the discussions and reflections of the World Water Forum taking place between March 12 and 17 in Marseille, France. It will be presenting the conference "Social art – A complement to water-access projects." One of the projects proposed by ONE DROP this year, was selected from over 1,000 projects, and will be presented at the Solutions Forum, which aims to promote particularly beneficial initiatives. The World Water Forum is a platform for exchanges and partnerships, between all the water organizations in the world. Today, The World Water Forum, includes over 400 organizations from more than one hundred countries around the world.
Participation in the World Association of Community Radio Broadcasters (AMARC)
This year, ONE DROP will collaborate with CIBL and the Maison Mondiale de la radio communautaire, to organize an international awareness-raising and mobilization operation, regarding water. More than 20 stations of the World Association of Community Radio Broadcasters, throughout the world will produce vignettes, reports and shows aimed at creating interest concerning water issues.  On March 22, a special show will be co-produced with CIBL101.5, and aired globally afterwards.
World Water Day and7 DAYS FOR A BETTER WORLD
From March 19 to 25, 2012, Cirque du Soleil will hold the 7 DAYS FOR A BETTER WORLD campaign, which will present the various Cirque du Soleil, initiatives aimed at supporting social actions, at the heart of which is ONE DROP. Over the course of this week, $5 will be donated to ONE DROP for each Cirque du Soleil touring show ticket sold. Moreover, MGM Resorts International, Treasure Island and Cirque du Soleil, have joined forces to support ONE DROP. The revenues from the various Cirque du Soleil shows performed in Las Vegas,  between March 20 and 24, will be donated to ONE DROP.
The Run Away With Cirque du Soleil at the Springs Preserve will be held on Saturday, March 24. This will be the 11th edition of the event, which includes a five-km run and a one-km walk in collaboration with ONE DROP.
Special activity in India
The stakeholders of ONE DROP's Project India, will launch "Visions for Water," the first water focused film festival to take place in the region of Orissa in India. Eleven documentary screenings about water will be presented, followed by a discussion panel to debate the question: How can the arts be agents of change in water management behaviors?
Special activity in Haiti
The agents of ONE DROP's Project Haiti, will inaugurate two new communal water centers in Mariani and Beloc, and will perform the multidisciplinary show "Ayïti Pawol Lapli ak Lakansyèl," based on the water issues in Beloc.
La Soirée ONE DROP in Quebec City
There will also be a benefit evening on March 24, in Quebec City, in partnership with Cirque du Soleil, with the proceeds going to ONE DROP.
The complete programing is available at http://www.onedrop.org/en/projects/projects-overview/WorldWaterDay/wwdactivities.aspx.
About ONE DROP
ONE DROP— an initiative of Guy Laliberté, Founder of Cirque du Soleil®—is a non-governmental organization founded in 2007. ONE DROP contributes to the fight against poverty, by supporting access to water and raising individual and community awareness of the need to mobilize so that safe water is accessible to all, in sufficient quantity, today and tomorrow. With its unique arts-based approach, ONE DROP helps ensure sustainable development for communities by implementing educational projects, providing adapted solutions for access to safe water and by granting micro -finance loans. ONE DROP leads creative projects worldwide, that seek to raise the population's awareness of water-related issues and encourage the adoption of responsible water management practices.  World Water Day, is just another way we are working toward a better tomorrow!