May-22-2013 By Barbara Zak
The current world record for fuel economy is currently set at 12,665 miles per gallon on a gasoline equivalent, according to Fueleconomy.gov. The PAC-Car II, which set the record in 2005, in France, placed the bar quite high for other vehicles.
However, automakers do deserve some credit. More eco-friendly cars are available now than ever before, giving buyers numerous options to go green.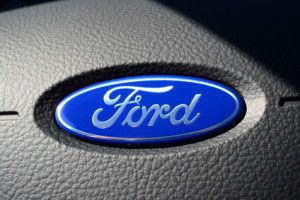 Ford has been working steadily to develop a line of fuel-efficient vehicles that will measure up to the competition, and it looks as they're succeeding. Here are four of the company's most eco-friendly offerings. If you're in the market for a green vehicle, Ford might have just what you're looking for.
Green vehicles by Ford
C-Max
The new C-Max may be setting a new standard in the hybrid category, and upsetting the current dominance of the Prius in the process. According to Motortrend.com, the C-Max beats out the Prius in almost every category — it's faster off of the line, gets slightly better gas mileage and handles significantly better. It was impressive enough that the senior features editor of the magazine was quoted as steering potential Prius buyers away from the car, and toward the C-Max.
The car starts off with a base price of $28,995, and an estimated fuel economy of 47 mpg. With four doors and a hatchback, it offers plenty of room for a small family.
Fusion
The Fusion now comes in five different power trains, some of which are extremely environmentally friendly. Ford recently released the newest addition, the Energi, a hybrid plug-in vehicle. The Fusion can go an estimated 100 miles per plug-in charge using gasoline and electricity. Charge time is around 7.5 hours in a normal outlet, and 2.5 hours when plugged into a charging station.
The new plug-in hybrid electric comes at a cost, though. With an MSRP of $40,200, it's almost twice as expensive as the basic 2.5 gas-engine Fusion. For some, though, the price will be worth it.
If you're looking for something more modest, the Fusion also offers several other fuel-efficient engine models, including a 1.6-liter EcoBoost and a 2.0-liter EcoBoost, with an estimated fuel economy of 22/25 mpg and 31/37 respectively. According to Forbes.com, the 2.0-liter version is an excellent option if you want to spend less, with a starting price of $30,200.
Lincoln MKZ
According to Kelley Blue Book, the 2013 Lincoln MKZ is one of the 10 best green cars of the year. The hybrid luxury vehicle offers the best of both worlds, fine materials and craftsmanship, combined with an eco-friendly hybrid drive train.
Some argue that there isn't much difference between the Ford Fusion and the Lincoln MKZ as the Lincoln was based upon the less expensive Fusion.
The MKZ starts out at $37,815, although it can get a bit pricier with the luxury add-ons. It comes standard with a 2-liter, 240-horsepower EcoBoost engine. The New York Times reviewer was unable to achieve the 22/33 mpg abilities that the car is supposed to get, instead averaging about 26 mpg.
What does eco-friendly shopping mean?
Eco-friendly shopping means comparing prices online and even considering well-maintained used models. Market demand sets prices for previously owned vehicles, so consider expanding your shopping zone outside your local area. For example, Ford dealers in Phoenix, which is a large consumer market, might have somewhat better prices than a small market like Taos, N.M., which has a population of only 5,700.
In our lifetimes, we will likely never see the 12,000-plus miles-per-gallon vehicle, but we're seeing better mileage than our parents and grandparents saw half a century ago.